Commodore's Notes: by Chester Hulme
As I am writing this article, so that I can leave in the morning for South Dakota (yes I actually want to head north in the winter) for another week of pheasant hunting, I wonder if Roy will be able to survive since this is probably the earliest I have given him my article since I took over as Commodore 2 years ago.
As you have probably read over the last couple of months I have been calling for a new Commodore. Now since I have been given official notice from work I guess I can let those that haven't heard the main reason I put out the call (which at this moment hasn't been answered). I will be relocating to San Antonio early next year. Due to a company merger I have been offered and accepted a transfer to the Alamo city. Guess I better dust off Pam's land sailor.
I like to think that the club has progressed during my tenure at the helm, but I realize that most of the things I am proud of were really the result of hard work by others. Roy has been exceptional at keeping the newsletter going and Drjibe was the guy who stepped forward and developed us a website. Those of you who participated in any of the Whataburger races or Fall series have only Craig Greenslit to thank.
The one item that I regrettably did not accomplish was to get the club incorporated as a non-profit. We had an offer from Gregory Perkes to handle the legal paperwork at no charge, but I never got over the hurdle of locating an accountant that could/would initiate the required accounting paperwork. If any CPA is interested or knows someone who is interested please contact me. This item needs to be accomplished and I hope the next executive committee will put a high priority on it.
Last month's meeting included CPR training and I would like to thank the local chapter of the AACN for conducting the class.
See you on the water. -- Chester

Editor's Puffs: by Roy Tansill
The Bird Island plan activity has finally begun to heat up and by the time you read this the Padre Island National Seashore (PINS) management will have already held one public meeting and the second will be on December 8th at TAMUCC's Natural Resources Center room 1003 from 7 to 9 PM. They are offering three alternative plans which are very different from one another.
Alternative plan #1 (click on the picture below to see a map) should make 99% of the windsurfers very happy. It increases the current camping area by widening the beach road, building up an area for parking/camping, it adds another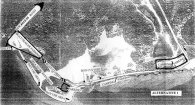 parking lot on the north end of the present beach, puts in another high tech outhouse (no more porta-potties!) at the north end, and almost doubles the size of the current parking lot. The improved beach road will be bolstered by use of the geo-webbing and additional fill material along with added sand to gently slope its edge down to the water. This plan includes reopening the old boat ramp road, adding parking area for the boaters and closing off the beach road's link to the boat ramp. Sounds too good? It does to me but I want to hear the full details and also know its only one of three plans. Nov 28th- be there if you ever enjoy Bird Island sailing!
The second plan is status quo, just deal with it as a user no change, nada , zippo. Since the boaters also would not like that option, it would be a lousy option. Perhaps lousy should be reserved for plan 3.
The third plan would reduce camping and launching by nearly 50% and provide the boaters with a new road. It would close the current beach road just north of the upper and beach roads intersection. This option has support but certainly not from the windsurfing community. If the entire number of sailors that used Bird either as locals or vacationers were to voice their support for the alternate plan 1, it would undoubtedly be sufficient to insure alternate plan 1 would become a done deal. Enter reality... how many will respond? How many locals will be at that meeting Nov. 28th? and again on Dec. 7th? This multi step, federally mandated process is very similar to an election. Those public meetings and correspondence with PINS after them are the primaries. Lose that round and its all but time to go home. Then comes the big one after the final plan is released for public review. Then we must again support the final plan if its what we want. We will learn much more at those meetings than these third generation copies can tell us. It will all be settled by February (ok recounts and court cases excluded, its settled). The priority for the moment is Nov 28th and Dec 7th plus selection of the first alternative via feedback to PINS.
Feedback means mail, either e-mail or the soon to be more expensive paper & stamp variety- but you have to do that. I know you are all busy so here's the easy way out: Go to the web page listed below. On its initial page, in the right hand upper corner is the Listbot (its a mailing list only you can sign yourself onto). Sign up for the listbot and you will be as well informed as we can make you via e-mail alerts when your response is needed. We'll show you the plans WITH their now missing details and provide correct addresses for your responses. on the web site. While you are at the web site take a look at the posted messages, post your own thoughts or respond to others' postings. That web site is: http://www.coolcats.com/bib/ and don't forget to sign up for the Listbot. Its up to you now and the area in question deserves every windsurfer's help. Come on get involved its a painless route to improve your karma!

Windsurfing Web Wear
The web based windsurfing newsgroup that recently took a cheap shot from Tom James in Windsurfing Magazine has retaliated with T-shirts and fleece tops sporting a logo and a parting shot for Mr. James. The clothing is available from a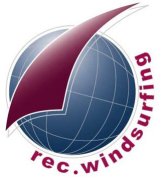 Hood River retailer (who also stocks Basset Boards) SurfingSports.com, Inc. In the works is a 5% discount for all windsurfing club members but that'll have to wait until the boss returns from his jaunt to Baja. Meanwhile they have marketed the rec.windsurfing gear which was first suggested about the time Tom James wrote the now infamous 15 Myths article which was a thinly disguised attack on a new competitor to the print media. If you are a regular in the newsgroup you know its the most timely source for info on the sport and a place to get answers to your questions from a variety of real world sailors as opposed to tips from a pro who's ability is well beyond us mortals. Pros also are frequent contributors as are industry leaders like Bill Hansen from Windwing. Rec.windsurfing is the name of the newsgroup and sporting their logo will identify you as a savy websurfer. Take a look at SurfingSport's line at: http://www.surfingsports.com/xstore.asp You can also reach them toll free at (877) 339-7310
November 28th NPS Public Meeting ... by Roy Tansill
The room was large enough to hold twice the number of folks who attended and rather than the crude black and white photocopies there were full color satellite photos with the alternative plans neatly overlaid. The park management team gave everyone an opening talk then they told us what we were going to do. They split us up into three groups and asked us to start with plan two and alter it the way we would like to see it done, prioritizing our wishes, and also provide the the logic behind our decisions.
I was in a group which consisted entirely of windsurfers (they assigned the groups). We came up with essentially plan 1 with the addition of a buoy line closing off boat traffic between South Bird Island and the beach area, and modification to the present beach road so that parking would be available on either one or both sides along the entire length of the road. The buoy line is viewed as a safety measure needed for the day use area at the North end users' protection as well as windsurfers'. We gave opening the old boat ramp road and severing the present road beyond the North end of the beach our first priority then improving the beach road 2nd. Enlarging the present parking areas was our group's 3rd and construction of the north end day use area was our 4th priority. If you question our judgement on the first and second priorities I can understand your doing so but it makes sense if you think about it. What good does an improved road do us if its full of pickup trucks attached to empty boat trailers? A reply from Ken and Jock determined that the improved road would be 2 18 foot wide lanes but there was more than some confusion on their part in stating this.
The next group had a couple of fisherman in it and surprisingly they also came up with essentially plan 1. What was equally surprising was that they reversed our first and second priorities. They will get their road but opted for perhaps a quicker fix on the beach road first. They also felt the beach should be restored to its early 1990's dimensions. Jock again explained that was not an option unless someone over ruled present policy- policy he must follow.
The last group favored a modified plan 2 that added the North end day use area and parking area as well as an additional parking area for day use on the South side of Worldwinds. I have no idea what faction these folks represented but I doubt they were windsurfers. This group also requested ranger patrols through the area until midnight.
The most informative part of the meeting was the brief question and answer period. Ken McMullen (Jock's right hand man) told us the 'single car' reference in plan 1 was wording lifted from the old plan. These spaces would be large enough for some camping vehicles and sailboard trailers- not just single cars. The park is still trying to come up with a reasonably priced non-permanent surface for the cliche based improved road. They were told that cliche makes a lousy parking/rigging surface and brown river rock was suggested as a surface material for the parking areas. When asked if the 80% acceptance mentioned by Jock at the September CCWA meeting was still in effect, it drew only puzzled looks from both Jock and Ken. They denied ever saying that.
The December 7th meeting will be a repeat of tonight's meeting- same format and probably many of the same faces. With that completed Ken expects to take all this input into account then come up with a final plan by mid January. If it garners enough dissatisfaction during the NEPA required 30 day public review another meeting will be held to iron out the problems. If it gets past that initial public review, they expect to begin phasing in the work. Enter reality; you can't just 'build a road.' First comes an entire round of Environmental Impact related approvals/delays/modifications which precedes the engineering studies and then there is always an opportunity for someone from somewhere in the universe to file a court review… you know the routine. Before I forget: Ken McMullen requested that I tell all of you who read my rants that 'we've done it exactly like we said'. So far, I can't argue too much. There's a long way to go (maybe not that long!) and I hope you'll keep up your interest until the NPS begins doing something beyond talk. Just don't count on seeing any results on your next trip to Bird. On the other hand, NPS has allocated and has 'in accounts' $510,000 to pay for the improvements. That's user fees money Jock told us. If it were my $510,000 and I was deciding when and what to do with it to improve Bird- I wouldn't have a clue. Its not like landscaping your yard, and only the bean counters know how much a small mountain of cliche costs and some engineer how far that will go. I don't envy Jock and Ken's position in this endeavor- you can't please all of the people all of the time. When you realize the magnitude of what is being planned you have to admit that so far the NPS has done a tough job well... so far. I urge everyone who missed this meeting to try to make the December 7 public meeting. They are now asking for our ideas in order to come up with the final plan and a sizeable turnout of windsurfers can only help us get what we want for the best warm flat water launch and campgrounds in the country!
That's the way I saw tonight's public meeting, more was said and several of you were there so please chime in to cover for my omissions.
Kevin Pritchard Dethrones Dunkerbeck Goya #1 in waves
The Maui News Wednesday Nov 15, 2000 reads 'part-time Maui Residents Kevin Pritchard and Francisco Goya won World Titles yesterday at the Professional Windsurfing Association's season-ending Aloha Classic'. Pritchard clinched the overall and Racing titles, while Goya won the wave-riding discipline world title with solid performances that concluded the Aloha Classic. Pritchard beat out 11 time world champion Bjorn
Dunkerbeck of Spain with Fellow Mauian Micah Buzianis finishing second in the world in racing. Part Time residents Josh Angulo and Jason Polakow finished 2 and 3 behind Goya in the waves. In the Women's World Titles Dadia Moreno won overall championship followed by Karin Jaggi and Lucienne Ernst. In the Waves World Standings were Moreno, Jaggi and Colette Guadagnino. In the Racing World Title chase Ernst won while Jaggi and Moreno tied for Second. All in all the conditions for the event were the best in years. With consistent waves and wind and a perfect two days between swells for the racing events. The first day of the trials were awsome with consistent mast high and bigger waves coming in. That sent 36 hopefuls to the rocks that day. 8 people went on the rocks in the two hour span that I was there to cheer on friends that had entered in hopes to go up against some of the best. It was a spectacular show that drew crowds. Now that all the pros are back on Island, it's great fun to watch them going off at Ho'okipa praying we may learn a thing or two.......
Aloha, Tamay (CCWA member and now Maui resident Tamay Tipton)
USW Gets Into The Game by Roy Tansill
The US Windsurfing folks have begun getting involved in the Bird Island Basin issue. With a flurry of e-mails between your editor and Steve Sylvester, Holly MacPherson, Betsy Frazier, and Guy Miller the national organization has brought its considerable support into the planning procedure. They have given Bird an editorial paragraph in the most recent issue of their newsletter and sent out e-mails to their membership plugging Worldwinds and Jerry McEwen's coolcats websites both of which have pages devoted to the ongoing planning for changes at Bird Island Basin. Support for real improvement and expansion of the launch and camping areas is expected to increase significantly thanks to USW's coverage of the issue. Their help has added print media exposure of the issue well beyond what we could do locally and spread the word about the web based sources of timely information several windsurfers have set up to help garner support for windsurfing interests in this matter.
I've been a member of USW off and on since the 80's and it had been a one way street more or less (I paid dues). It was something I did because I believed it was somehow helping the sport but I never needed their help nor used other services they offer. Their presence provides a way to spread the word to an enormous number of windsurfers- something I never gave a thought to until NPS motivated me to try to do that. They'll get my dues again this year. This time I feel even better about writing that check; this year I know first hand why such an organization is worthy of support. The desire to help and genuine interest I've received from them regarding Bird Island Basin makes it a personal matter as well. They've done more than I've asked and will do more in the future to help generate support for Bird- that makes membership a bargain as well as a worthy investment
Survey Says... by Roy Tansill
During the scramble to generate interest and support for the Bird Island Basin developmental plan we found we were handicapped in our efforts to talk to the various business associations because we had no data indicating how windsurfing contributes to the local economy. Local sailor and former demographer Allen Mitchell decided that ought to be rectified and designed a survey form to collect some reliable data on the subject. The end result is a one page form with less than a dozen questions. Those forms will hopefully be distributed at all local launch sites (you'll get one at the Christmas party) and collected for a year. Don Jackson at Worldwinds has agreed to distribute and collect the survey out at Bird, now we'll need someone to do the same at the Bay sites, Grassy Point, and perhaps out at Port A as well.
There was such a study conducted by a TAMUCC economics professor in the mid 90's but the instructor has since departed and his data was stored in a Florida ballot box or something- no one seems to know where it is now. I will volunteer to hold the collected forms until its time to analyze the results. Anyone who wants to help with this worthy project, please e-mail me at LooseClu@prodigy.net. Its probably been a decade or so since Corpus had a mayor who understood what windsurfing contributed to the local tourist economy and during her reign, it was reported nationally that the city had devoted $36,000 to improving the city's launch sites. If we can convince that same tourist industry that windsurfing is still a major draw to the Coastal Bend they will be quite interested in improving our facilities which can only add to their profits- and our pleasure.